Last week I was lucky enough to catch ex Sleater-Kinney legend Corin Tucker play the second night of her tour for her solo project, The Corin Tucker Band.  Sadly, the Showbox was nowhere near capacity – but the dedicated fans who showed up will be talking about this one for some time.  The Riot Grrrl rocker has matured, but hasn't lost her edge.
As if that wasn't enough, local hero and Pearl Jam frontman Eddie Vedder joined Corin onstage for a song – a welcome surprise for the audience!
Setlist photo courtesy of Simon Cripps: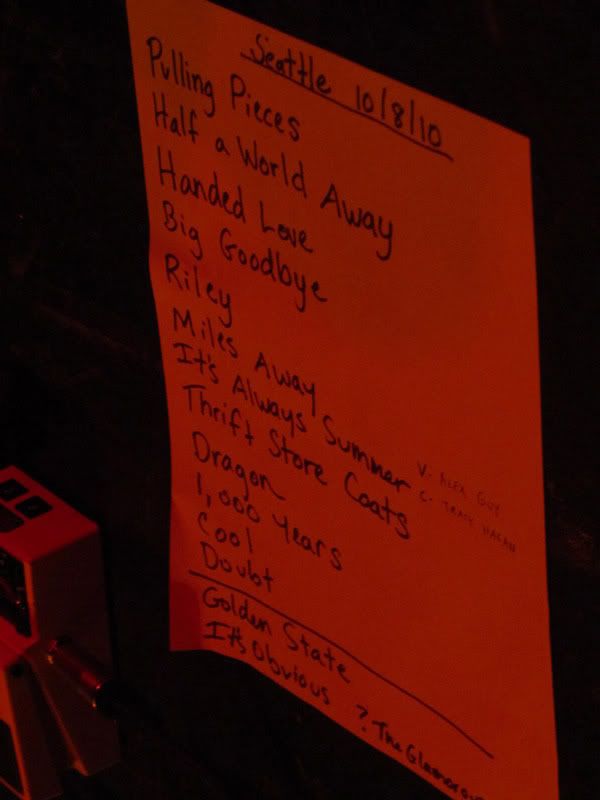 Download Corin's first single 'Doubt' for free, or pick up a copy of 1000 Years at Kill Rock Stars.
Follow that other ex Sleater-Kinney group (that we're super excited about) Wild Flag on Facebook.
Wild Flag play Olympia November 10, Bellingham November 11, and Seattle's High Dive November 12.  See you there!